Employee Rights
Santa Rosa Employee Rights Lawyer for Those Who Have Been Wronged
Serving Sonoma County and the Following Areas: Petaluma, Rohnert Park, Windsor, Healdsburg, and Sonoma, CA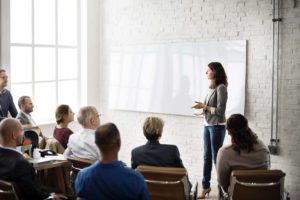 When you go to work, you expect to be treated fairly and with respect. Whether you have reached a stable place in your career or you are still working your way up, the laws of State of California and the United States of America state that you are entitled to a workplace free of discrimination, harassment, and abuse.
This means that, if you have been treated unfairly or inappropriately, your rights may have been violated. From federal laws such as the Civil Rights Act, the Americans with Disabilities Act (ADA), and the Fair Labor Standards Act (FLSA) to California's Fair Employment and Housing Act (FEHA) and other state laws, today there are statutes in place that protect most workers from most forms of discrimination in the workplace. However, these laws are complicated and there are special rules and procedures for asserting your rights under state and federal employment laws. If you have been wronged at work, you need an experienced and committed advocate on your side. Contact our Santa Rosa employee rights lawyer.
Michael Henderson, Your Employee Rights Attorneys in Santa Rosa, CA
Attorney Michael Henderson is an impassioned advocate for wrongfully treated employees in Northern California. As a top graduate of one of California's most-prestigious law schools and with more than 20 years of experience representing individuals and families in times of crises, Michael is known for his personal approach and his ability to efficiently secure favorable results for his clients. Whether you are entitled to back pay, you have a claim for damages, or you want your old job back, Michael can use the law and his substantial experience in employment law matters to stand up for your rights and fight for the outcome you deserve.
"When seeking an attorney of any kind, it is likely an emotionally charged and difficult time. Michael has a calming presence and straightforward approach. He was clear about expectations . . . which was very helpful and appeased my anxiety. Michael and his staff were knowledgeable, thorough and most importantly honest and responsive. I never had to wait to hear from him. . . He was straightforward and diligent, steadfast in getting us a fair judgment."
Employment Law Cases We Handle
Our firm represents employees in and around Santa Rosa, CA in a wide range of employment-related matters. Do you believe that you were inappropriately passed over for a job opportunity or promotion? Have you been subjected to unwelcome sexual advances in the workplace? Did you lose your job after reporting improper or unlawful practices at work (also known as "whistleblowing")? These are just a few examples of the countless issues that can involve violations of employees' state and federal rights. Our Santa Rosa employee rights attorney routinely represents employees at all levels and in all occupations and industries who are victims of:
Discrimination
Harassment
Wrongful Termination
California and Federal Employment Law FAQs
Q: What types of discrimination are prohibited in California?
Under California and federal laws, employers are prohibited from discriminating against employees based upon age, disability, family responsibilities, genetic status, marital status, national origin, political opinion, pregnancy, race, religion, sex, sexual orientation, or membership in certain other "protected classes."
Q: What are some examples of unlawful discriminatory practices?
While discrimination can impact virtually all aspects of the employment relationship (including pre- and post-employment), some of the most common examples of discriminatory practices include:
Excluding certain applicants from consideration for job opportunities
Denying advancement, benefits, or compensation to certain employees
Providing unequal compensation to similarly qualified employees in the same position
Providing unequal facilities or working conditions to similarly situated employees
Terminating employees on a discriminatory basis
Q: What should I do if I am being harassed at work?
If you are being harassed at work, you should report the issue to your supervisor or human resources (HR) department, and you should contact an employee rights attorney as soon as possible.
Q: Can I be "wrongfully terminated" even if I am an at-will employee?
Yes. While discharging an employee in violation of the terms of his or her employment contract is one form of wrongful termination, there are numerous other forms as well. Most individuals in California are employed on an at-will basis, and most wrongful termination claims involve termination of at-will employees.
Speak with Santa Rosa Employee Rights Attorney Michael Henderson
For more information about your rights as an employee in California, schedule a free, no-obligation consultation at Henderson Law. We are here to help you. To speak with our employment law attorney, Michael Henderson in confidence, call or request an appointment online today.